About SIS
Building Innovative & Industry-Leading Brands
GET TO KNOW US
Based in Health
We're passionate about concepts that are healthy for you, whether that's food or beauty. Our wellness brands have a place to live under Strong in Spirit Brands.
WHO IS SIS?
Strong in Spirit Brands
We are a leading developer of franchised, multi-channel wellness brands. Our curated collection of iconic brands is united under one powerhouse company that's leading the industry through product innovation, a fierce health and wellness focus, and expansive media presence.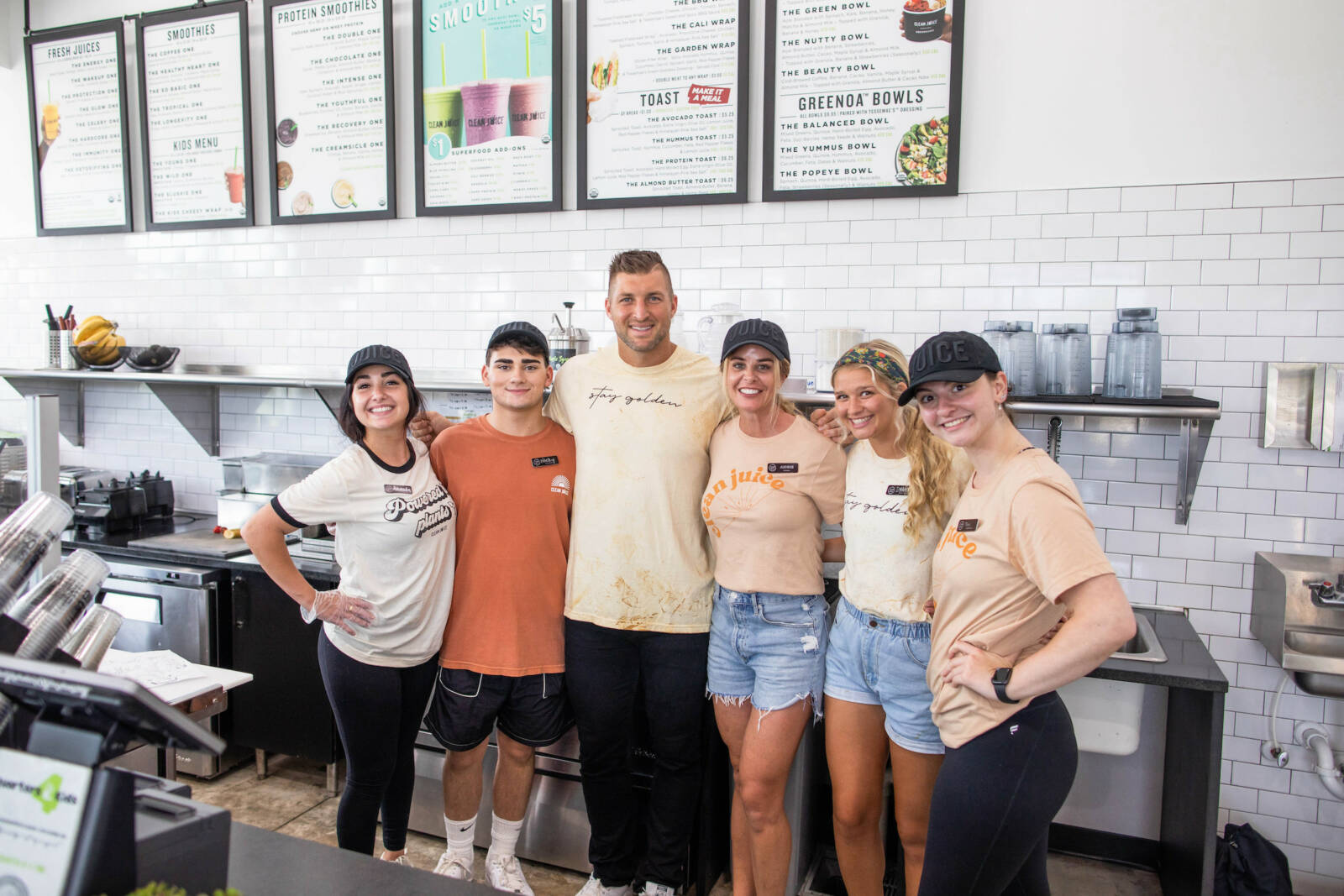 What We Do
Create Brands That Last
Hear it for yourself directly from our very own brand ambassador, Tim Tebow.
Core Values
It is all for Him & Through Him
Transparency is the key to trust.
We have nothing to hide
– Ephesians 4:25
Embrace chaos, stay calm, learn as you go.
Be patient
– Matthew 8:23-27
We are all an equally important piece of the puzzle.
Significance
– 1 Corinthians 12:14
Invite feedback. Rely on honest communication.
Push each other towards greatness
– Proverbs 15:32
God is in us & using us in all that we do.
It is all for Him and through Him
– Philippians 2:13
Fun is non-negotiable. Smiling is our favorite
We respect others by respecting their time.
We are grinders.
110% is the expectation
– Colossians 3:23-24
The customer isn't always right. But we treat them with love & kindness anyway.
Give grace
– Ephesians 4:2
We aren't stopping here, we are starting here.
Always growing
– 2 Corinthians 9-10